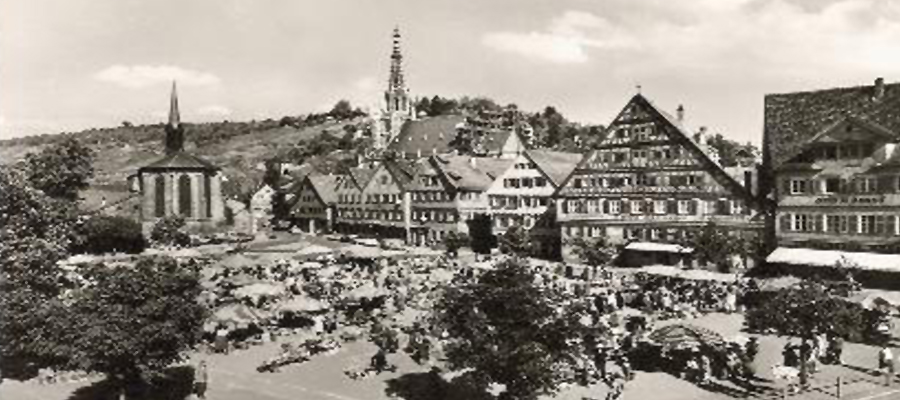 Kielmeyer House
built in 1582

Kielmeyer House was built in 1582 originally as a hospital winery, as part of the then Katherinen Hospital. The building was used to press the grapes and as a storehouse.

The pressing room was reached through a large stone archway in the ground floor, approximately 5 metres high where 8 huge wine presses extracted the sweet grape juice.
The adjoining Katherine Hospital building stood on the present day market square and was demolished in 1811. Keilmeyer House is now the only remaining building of the Katherine Hospital and is today the largest house on the market square.


Since the 1800s a family property

Since the 1800s the building has been a family property and has adapted to being both a home and a business premises. It towers over the market square with it's imposing timber-framed gable.


---